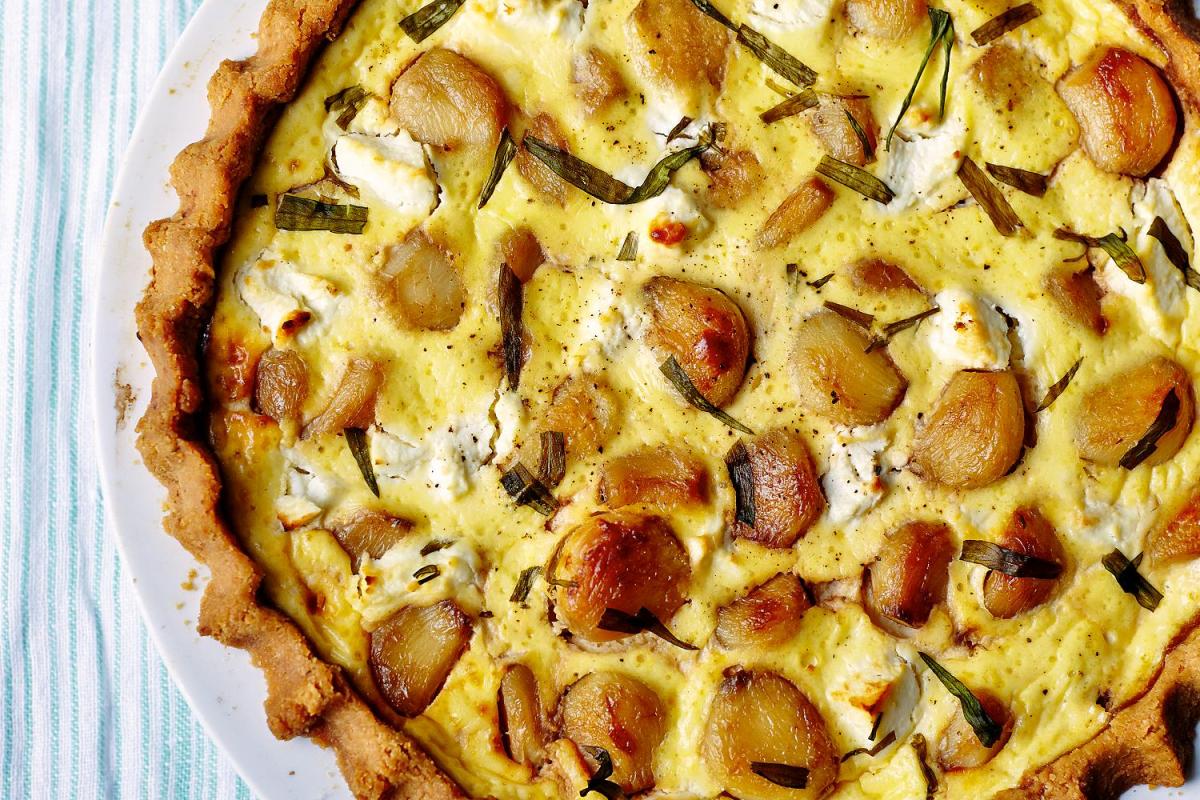 INGREDIENTS:
For the filling
250g butternut squash, skin on, deseeded
3 garlic bulbs, cloves peeled
30g butter
2 eggs
1 tbsp maple syrup
1 tbsp apple cider vinegar
7 tbsp full-fat natural yoghurt
60g mature cheddar, grated
70g goat's cheese
3 tsp chopped fresh tarragon, parsley or sage
For the pastry
375g ground almonds
1 tsp sea salt
2 eggs
½ tsp bicarbonate of soda
30g butter, at room temp
METHOD:
1 Preheat oven to 200C/Gas 6. Roast the butternut squash for 40-50 minutes, cut side up, until cooked through and tender.
2 Mix the pastry ingredients to form a dough and roll into a 3mm-thick disc between two pieces of parchment paper. Line a 24cm ceramic tart dish with the almond pastry, trimming away the excess. Line with greaseproof paper, fill with baking beans and put in the fridge for 20 minutes.
3 Bake for 10 minutes, remove the beans and bake for a further 10 minutes. Set aside.
4 Put the garlic in a small pan with a few tablespoons of water. Simmer for a few minutes until almost tender. Add the butter, increase the heat and cook until the water has evaporated and the garlic is starting to brown.
5 Add the maple syrup, cider vinegar and a pinch of salt, simmer for 10 minutes, until most of the liquid has evaporated and cloves are coated in dark syrup.
6 Peel the skin from squash, chop flesh into 2cm pieces and arrange in the tart base. Whisk together eggs, yoghurt and cheddar with a pinch of salt and a few grinds of pepper. pour over the squash.
7 Scatter pieces of goat's cheese and caramelised garlic over the tart, drizzle over the syrup and sprinkle with the tarragon.
8 Reduce oven to 190C/Gas 5, bake tart for 30 minutes, until set and the top goes golden brown.
SEEN AT:
The Art of Eating Well by Jasmine and Melissa Hemsley