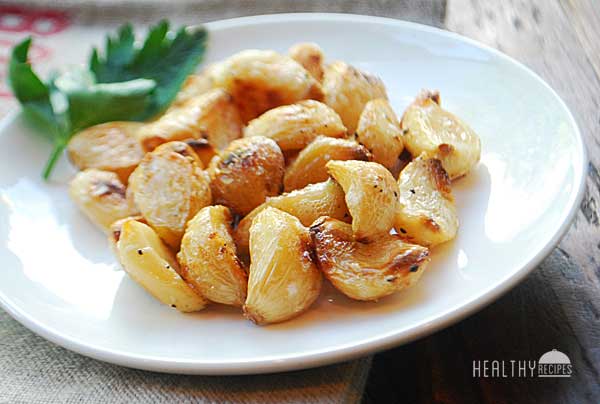 INGREDIENTS
24 peeled garlic cloves
½ tablespoon olive oil
¼ teaspoon kosher salt
⅛ teaspoon black pepper
METHOD
Heat oven to 425 degrees F. Line a baking sheet with foil.
Place the garlic cloves in a bowl, add the olive oil, the salt and the pepper and mix to coat.
Spread the garlic cloves on the prepared baking sheet, in a single layer. Bake 20 minutes, stirring with a spatula halfway through cooking, or until golden-brown and fork-tender.